We are going to the World Championship!
Are you ready for an unforgettable experience? The World Cheerleading Championships 2018 await us! There is no other cheerleading championship which is so extravagant, yet so professional. Every year, Orlando in the US state of Florida becomes a kingdom of this discipline and this year will be no different.

Competition at the highest world level will be held traditionally at the magical Walt Disney World Resort in Orlando from 25 to 27 April. National teams of many countries, Poland included, will compete for the title of the best in several categories. Our competitors will be up against the best teams from the USA, Japan or China.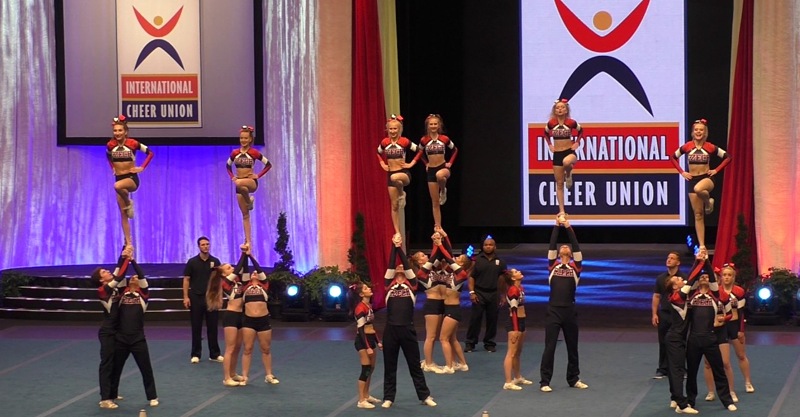 Let us cheer our girls on!
Poland will be represented by MDK Gdynia's "Galaxy" – a team comprising some twenty people led by coach Anna Kwitniewska which won last year's national World Championship qualifiers. They will compete in the freestyle pom division in the senior and pair categories. We invite you to follow the World Cheerleading Championships 2018 and cheer our team on! It is sure to be an exciting and unforgettable event.

The best will have it easier
The foundation of the Polish Cheerleading Sport Association last March is a chance for the best Polish competitors. The competitors representing our country can count on financial support and aid in organisation of subsequent participations in world championships.

"This will be my third time going to Orlando. When I went there for the first time in 2014, I was in shock. I am an organiser of various events, small and large-scale, and I have also been awarded the title of the world's best organiser by the IDO, yet in Florida I felt like a child. I saw something hard to comprehend. The extravagance, the scale of the undertaking, the quality of organisation, but also people's attitude towards each other were something I really wanted to introduce in Poland, too. One year later, I went there with a team. For Polish standards, we were prepared really well, because the group consisted of world champions in jazz dance and had a lot of disco experience. But we were confronted with reality. Even though we felt like complete novices, we got some positive feedback and people talked about a new quality from Poland. We returned with great humility and willingness to learn. We collected money wherever we could so our team could go to Orlando. We succeeded thanks to Milewski i Partnerzy and their "Yes or Yes" foundation, DuoLife, parents and internet users. Back then, I promised in front of ICU members that even though we belong to the world of dance, we'll aim for the world of cheer. Now I'll proudly present to them the documents of the Polish Cheerleading Sport Association" - says Piotr Patłaszyński, President of the Association.