School Cheerleading League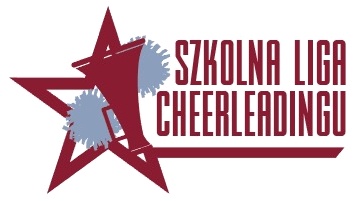 The Polish Cheerleading Sport Association invites primary and secondary school teams to participate and present their abilities in the School Cheerleading League. The competition will determine winners at the provincial and national level.

We are creating a school ranking
Teams entered into the league will compete in the following categories:
Each school can enter one team into each category. Based on the results of the competitions, after adding the points collected by teams from a given school, the National School Ranking will be created. Participation in the league is a perfect occasion to promote fair competition as well as a healthy and active lifestyle among students and teachers.
Trener - School Cheerleading League coordinator
Małgorzata Wrońska


Involved in Cheerleading since 2004. Polish Campion and a coach of Polish Champions. Freestyle Pom choreographer, whose choreographies were presented during ICU World Cheerleading Championships in Orlando (USA), ECU European Championships (Russia) and different tournaments in China or South Korea. Her teams took part in the biggest sport events in Poland and abroad. She owns international coaching qualifications (Bronze, Blue, Black Badge) and International Cheer Union judges qualifications (including Safety Rules). She also accomplished USA Cheer certificate considering safety of athletes. She was a judge during several cheerleading competitions in Australia, China, South Korea, Germany, Czech Republic, Ukraine, Belarus and Poland. She was an instructor for cheerleading organizations in Germany, Estonia and Latvia. Initiator of School Cheerleading League.